This record includes Matlab and Simile format versions of the Arabidopsis Framework Model version 1, FMv1 (Chew et al, PNAS 2014; http://www.pnas.org/content/early/2014/08/27/1410238111), copied from the PlaSMo resource (www.plasmo.ed.ac.uk), PLM_ID=76. The model description is in the Supplementary Materials of the publication, which should be uploaded somewhere here also but I don't see how to do it.
The FMv1 links the following sub-models:
1. Arabidopsis leaf carbohydrate model (Rasse and Tocquin) - Carbon Dynamic Model
2. Part of the Christophe et al 2008 Functional-Structural Plant Model
3. Chew et al 2012 Photothermal Model
4. Salazar et al 2009 Photoperiodism Model

To run the model in Simile, please download the Evaluation Edition of the software from
http://www.simulistics.com/products/simile.php and follow the instructions detailed in the PlaSMo record linked from this Model.
SEEK ID: https://fairdomhub.org/models/247?version=1
3 items (and an image) are associated with this Model:
134MATLAB%20Framework%20Model.zip

(Zip file - 28.8 KB)

1020Framework%20Model%20in%20Simile.zip

(Zip file - 1010 KB)
Organism: Arabidopsis thaliana
Model type: Not specified
Model format: Matlab package
Execution or visualisation environment: Matlab
Model image: (Click on the image to zoom)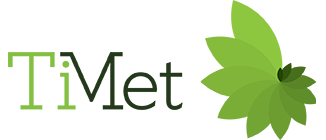 Contributor and Creators
Activity
Views: 1066 Downloads: 67
Created: 6th Feb 2017 at 14:08
Last updated: 22nd Aug 2018 at 13:40
Last used: 15th Oct 2019 at 20:54
Attributions
Related items